In order to keep you and your family comfortable at all times inside your home, Morillo Air Conditioning and Refrigeration Repairs provides you with the most advanced and high-quality residential air conditioning services in San Antonio, TX. You can rest assured you're getting an experienced and skilled expert who will take care of your issue from beginning to end. We treat customer satisfaction as our top priority, and will provide you with excellent customer service when you seek out our air conditioning and refrigeration repairs.
¿Habla español?
Obtenga más información sobre nuestros servicios de HVAC en nuestra página en español.
High-Quality, Low-Cost Repairs & Servicing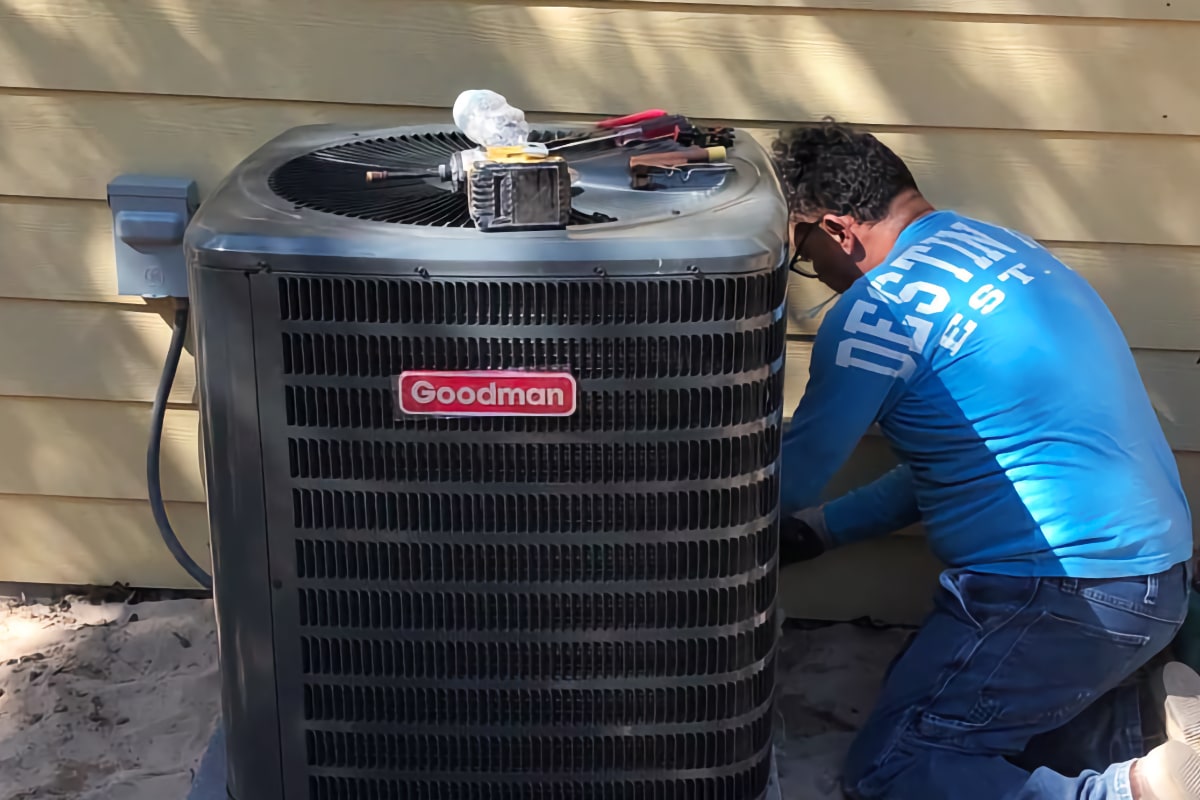 Our residential air condition and refrigeration services include expert installation, inspections, replacement, repairs and maintenance. We provide all of these services to ensure that if your air conditioner ever breaks down or faces an issue, we will be right here to help you solve the problem.
We provide our clients the most competitive prices when compared to our competitors in the industry, guaranteed. Moreover, our professionals are very punctual and respect your time, repairing your air conditioner or refrigerator without any delays.
Our residential HVAC services include:
Air Conditioning Repair
Air Conditioning Replacement
Air Conditioning Maintenance
Emergency Air Conditioning Service
Air Duct Cleaning
Dryer Vent Cleaning
Heater Repair
Heat Pump Repair
Heater Replacement
Indoor Air Quality Upgrades
Need help with financing?
Learn more about our special financing program for in-home critical systems.
Signs & Symptoms of HVAC System Problems
Unsure when you should reach out to us? Anytime you experience the following issues with your air conditioner or heater, contact us immediately. The sooner you reach out, the sooner we may be able to repair a problem before a more costly replacement is necessary.
Common Air Conditioning Issues
AC does not turn on
AC runs constantly without ever turning off
AC operates without ever getting cooler
AC cycles (turns on and off constantly)
Air is not coming out of vents
Thermostat temperature is incorrect
Screeching or rattling noises from AC
Fan or blower from AC unit stays on all the time
Inconsistency of temperature throughout different rooms
Energy bills higher than normal or rising over time
Signs of water, like spots on the ceiling or drips from secondary drain
Common Heating Issues
Poor heating in one of more rooms
Unusual smells such as burning or natural gas
Tripping circuit breakers or blown fuses from your furnace
Strange furnace noises such as rumbling or grinding
Indoor fan/blower always running
System restarts constantly when switched to heat
Carbon Monoxide or Smoke Alarms go off while running the heat
Thermostat is on but the heater doesn't turn on
Precision Air Conditioning Tune-Up
Maintaining your AC system is important to help prevent problems, which may require costly repairs or replacement. We offer a twice yearly maintenance service to keep your air conditioning unit running in tip-top condition.
Inspect drain lines
Adjust dampers
Clean or replace customer supplied filters
Tighten electrical connections
Evaluate safety controls
Measure temperature difference
Adjust bypass dampers
Adjust thermostat calibration
Check fan blades for lightness
Lubricate fan motor
Check start and run capacitors
Check start and run relays
Monitor freon level
Inspect valves
Measure voltage differences
Measure amperage draw
Clean and adjust burners
Evaluate vent system
Set burner adjustment
Perform carbon monoxide test
Measure gas input
Set manifold pressure
Check for freon leaks
Evaluate ductwork
Check flame
Test thermocouple of clean flame sensor
Check heat exchanger for cracks
Clean combustion chamber